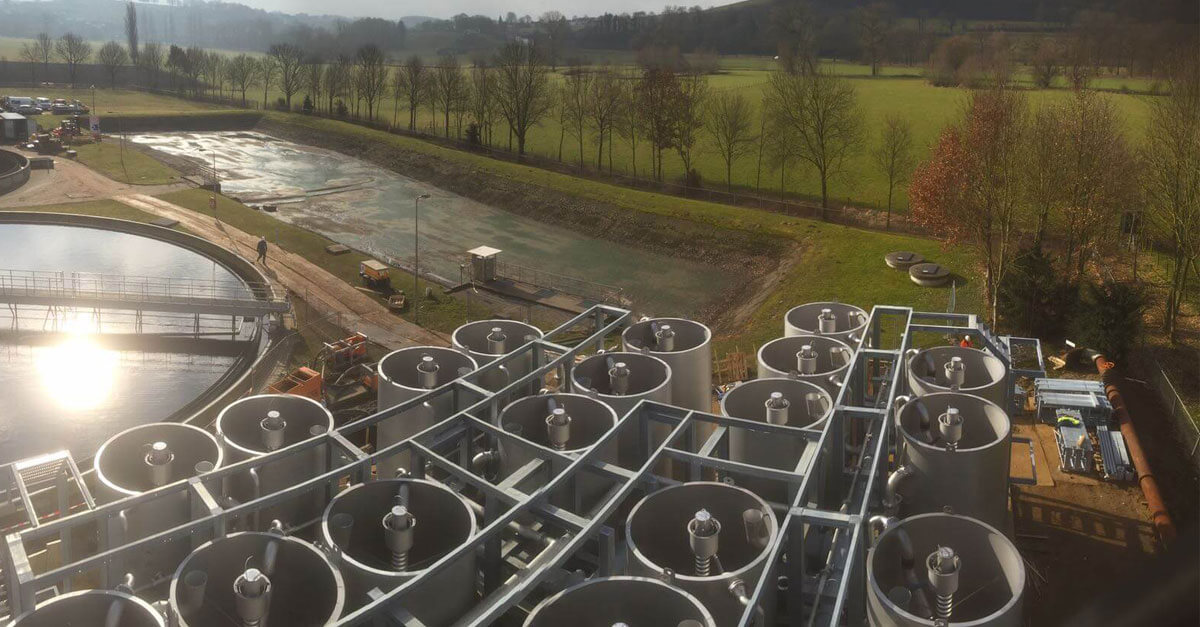 A blogpost series about continuous deep bed filtration18 months, 40 topics
Our mission statement is help our clients to solve various issues, related to water and waste water treatment. One of the things we have experienced in the past decades is that know-how is crucial to make plants work and to achieve optimal results. We decided to share our know-how to help you.
We are going to focus upon one technology: continuous deep bed
This technology – with uninterrupted filtration and simultaneous washing of the filter media – is widely applied by our customers. We happen to have a vast experience with it, after working on this subject for over 30 years. We have been executing services, refurbishments, research and troubleshooting activities. We have collected all our experience to feed you with useful information. This information will be shared with you in a series of blogs.  
We have composed a list of topics, all relevant to get an in-depth understanding of the technology, allowing to apply this knowledge in the day-to-day operations. Practical know-how, allowing to make better decisions. The shortlist of topics ranges from the selection of media, the relationship between sand-turnover and filter performance, understanding the media washing principles and restrictions, the basics of combining biological conversion processes within the filter. All topics are explained in detail, examples are given and tools will be given for practical applications. We want you to become an expert!
Each topic we are going to address is made available to you free-of-charge once in two weeks. You will receive an email, with a link to the latest blog post. We have already gathered over 40 topics, which will come to you in a period of 18 months.
Four times per year we will organize a webinar, giving us the opportunity to highlight some of the topics in even more detail. You may simply register at no cost. If you have a question related to one of our blogs you may contact us at any time. Also, if you have any subjects which you feel relevant for our blog series, we are happy to pick it up. Just let us know.  
After this introduction blog, our first topic is about the filter media: we will focus upon the characteristics of the most common media: filter sand. How is it specified? Which size should be selected and why?
We have carefully selected this mailing list on the basis of your profile and/or your filter plant operations. Do you think this information might be useful to one of your colleagues? Please share the contact details (name, email address) and we will add your colleague to the mailing list.
If you have any questions, simply let us know, by replying to this email.
Continuous filtration process in a nutshell
The water to be treated flows in an upward direction through the filter bed. During the upward filtration process impurities are retained within the pores of the filter bed. The filtrate – free from solids – is discharged in the upper part of the filter via a fixed overflow weir.
Simultaneously the filter bed is constantly moving downward as it is sucked into the airlift at the center bottom of the filter. The suction of granular media and retained solids into the airlift is created by a small amount of compressed air. The mass is pushed to the top of the filter into the washer assembly.
In the washer the granular media are returning to the top of the filter bed, while the washed off solids are discharged with the continuous wash water flow.