Our process know-how and expertise enables us to execute field surveys to detect anomalies and ways of improving existing water and waste water treatment assets. We are able to rectify, refurbish or replace components as part of the remedial work. We keep regular spare parts in stock. We are pleased to supply our services to you in a way which works best for you.
Refurbishment of existing assets, after executing a field survey to diagnose the present operational mode. 
Refurbishments include the full overhaul of the plant components and replacement of any malfunctioning components.
Retrofits and spare parts
Replacement of spare parts, optimization of plant operations and risk assessments. To remedy any malfunctioning components or control modes of the treatment plant. In order to assist the operators to use the assets in the most optimal way.
Remote servicing of the treatment plant to rapidly detect anomalies and to assist operators in solving any offsets. Control strategies to optimize plant performance and to prevent risks of overloading treatment components.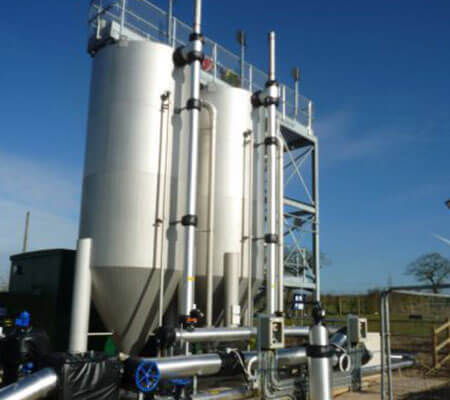 Moving bed (bio) filtration is a mode of granular media filtration based upon uninterrupted filter operation. Sieved filter sand is typically used as the appropriate filter material. 
Cleaning is continuous while the filter is in operation and hence a 24/7 availability of the process is guaranteed. Sand is lifted from the bottom of the filter tank into the washer assembly at the top, using an airlift. In the washer sand is cleaned by washing out the impurities. Clean sand is falling back on top of the filter bed, while a highly concentrated wash water flow is discharged. 
Filters are designed in modular systems and may be applied in a wide capacity range. Standard filters are available from a capacity as small as 4 m3/h up to capacities of 4,000 3/h. Single stand-alone units are typically constructed in stainless steel or glass fibre reinforced plastic.  For large filter plant capacities, typically from 1,000 3/h onwards, rectangular and circular concrete units are applied.
Filter plants are configured, based on similar modular units, to accommodate the operating window. And to meet the required consent levels. Dedicated process design tools are used to determine the most economic lay-out.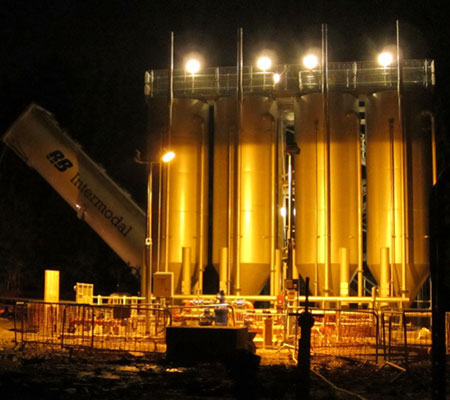 Field surveys, executed by our experienced process engineers. To diagnose the existing plant performance, loading rates, control philosophies and mechanical status of the plant components. The results of the survey are reported with a clear plan of action for follow-up.
We may offer all relevant (spare) parts for your treatment plant. We may supply and replace these components and commission the plant for hand-over. 
The most vital spare parts for various continuous filter makes are available either from stock or within a short delivery period.
We are offering our clients dedicated on the job training services to increase know-how, explain trouble shooting strategies. By enlarging the awareness of the operational staff we contribute to running the water treatment plant better and to give the operators the opportunity to spend their precious time in the best possible way. 
Long-term monitoring and support
We offer our clients remote monitoring tools to assist in the daily operations. By actively using our expertise the operators will benefit from our feedback. This will lead to a more pro-active approach in running the water treatment plant. In the end it will contribute to a higher uptime and a more consistent plant performance. 
We are happy to collaborate with our clients to meet their objectives.
And we highly appreciate their feedback!

We are operating a big tertiary filter plant consisting of 24 filter cells to remove nitrogen and phosphorus prior to effluent discharge. The plant is in operation since 2009, and in the beginning we tried to monitor the filters by using an ultrasonic sand circulation measurement tool. This did not work. After Brightwork implemented Sand-Cycle in 2016, this proved to be very useful in our day-to-day operations. We have managed to operate the filters in the most optimal way and we are very happy to use such a powerful tool.
Plant operator Wetterskip Fryslân WwTW Franeker

Both our waste water treatment plants Wijlre and Simpelveld use tertiary continuous sand filters to remove solids, nitrogen and phosphorus. In this way we manage to discharge good quality effluent onto our surface water bodies. With Brightwork's Sand-Cycle tool, implemented at both works we are better in control of our tertiary sand filters, enabling us to react pro-actively in case of any issues. It definitely contributes to a smooth day-to-day operation, while discharging good quality effluent.
Innovation manager
Waterschapsbedrijf Limburg
WwTWs Wijlre and Simpelveld
We are always open for queries and suggestions. Please do contact us if you have a particular question, remark or request.