Treatment is focusing upon a combination of efficient aeration and continuous (bio)filtration. Main components to be removed are iron, manganese and ammonia. Both physical-chemical and biological processes are applied to meet drinking water quality levels.
Classic groundwater treatment schemes consisting of aeration/degasification and (moving bed) filtration or anaerobic N/F or R/O membrane filtration. A compact system set-up.
Modular system and cost effective set-up in a wide range of capacities. High uptimes and low installed power requirements. No backwash pumps, backwash storage facilities by using moving bed filtration.
Stable performances for removal of iron, manganese and ammonia. Both physical-chemical and biological conversion processes in one reactor.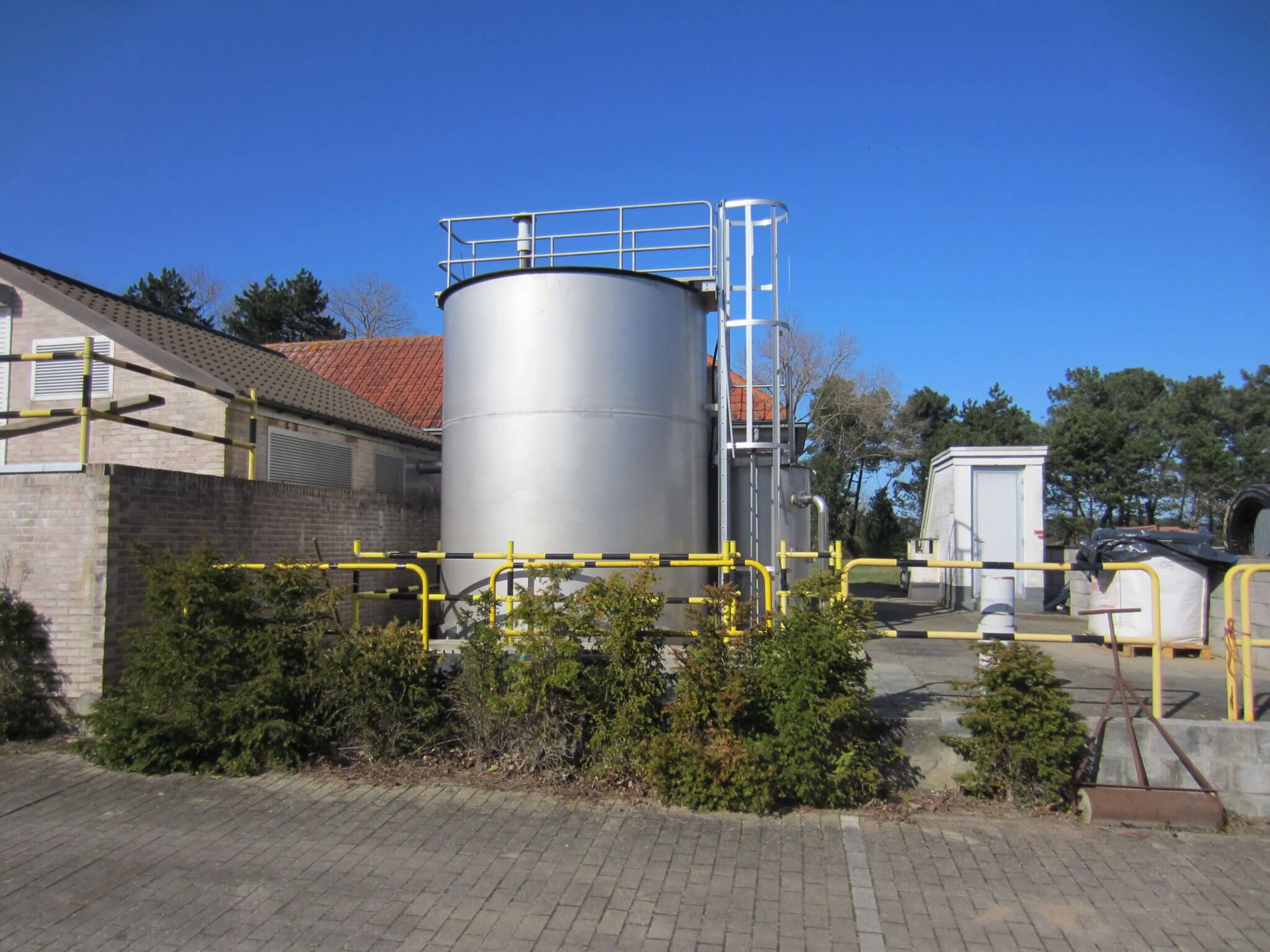 Typically groundwater used for drinking water production is treated to remove traces of iron, manganese and/or ammonia. After appropriate conditioning these components are effectively removed by physical-chemical processes and biological conversion.
In contaminated groundwater sources, e.g. by the presence of hydrocarbons, aerated moving bed filtration proves to be a reliable and cost effective solution. 
Remediation of groundwater resources contaminated with various biodegradable components are efficiently treated by aerated moving bed continuous filters. Both air and oxygen is used to create oxic environments inside the filter bed. As a result biomass is growing on top of the filter media, and biological conversion of biodegradable components is promoted. 
Moving bed (bio) filtration is a mode of granular media filtration based upon uninterrupted filter operation. It enhances the stable and reliable removal efficiencies.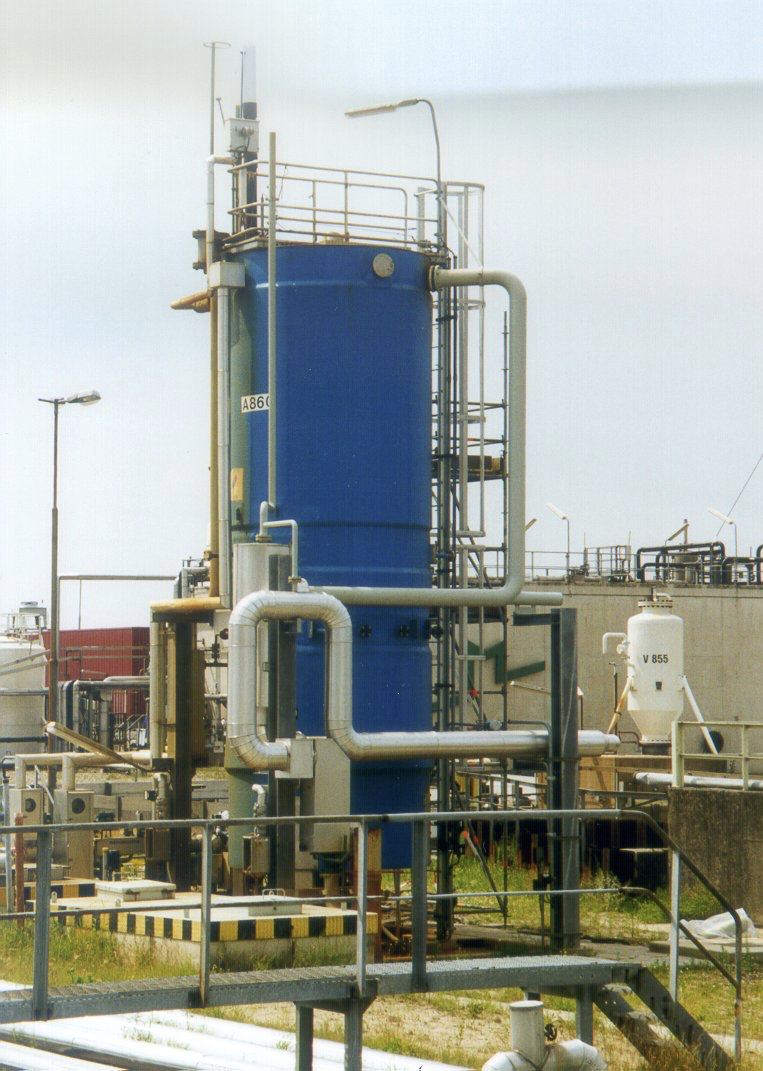 Our Unique Selling Points
Efficient oxygen uptake by hydraulic aeration processes, conditioning to release carbon dioxide and/or methane gas. Consequential physical-chemical removal of iron and biological conversion of manganese and/or ammonia will result in final effluent qualities, meeting drinking water guidelines. 
Contaminated Water Treatment
In contaminated groundwater sites biological conversion of organic components proves to be effective in removing harmful compounds, such as hydrocarbons. Both poly-cyclic and mono-cyclic hydrocarbons are efficiently converted by the cultivated biomass in a moving bed aerated biofilter. 
We are happy to collaborate with our clients to meet their objectives. And we highly appreciate their feedback!

If I have to describe Brightwork in three words, I would characterize their capabilities by: reliable, innovative and service driven. I would certainly recommend others to work with them.
Plant operator Wetterskip Fryslân WwTW Franeker

My impression of Brightwork is good, they are very skilful and knowledgeable.
Director Process & Product Development
Nordic Water Products AB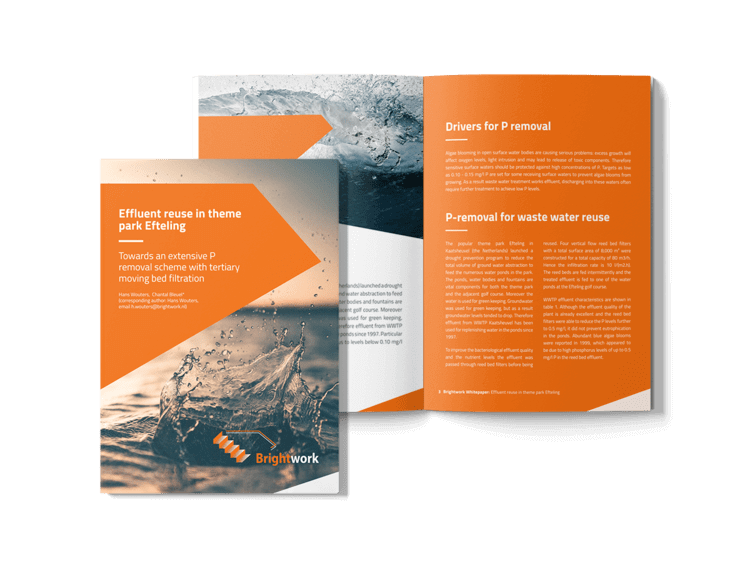 Would you like some further reading?
Please feel free to download this whitepaper '' Ground water treatment using MBF filtration, field results and references".