Portof Dublin – Alexandra
Basin Redevelopment
2020 -2021
Client/partner: Conway Engineering, Republic of
Ireland
Keywords: site remediation, contaminated leachate, water treatment, EPA, tributyltin, coagulation,  flocculation, continuous Sand filter, granular activated carbon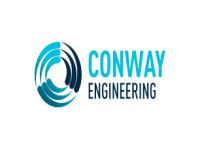 The key challenge on this project was to develop a water treatment process that would enable dredging of a highly contaminated spot at the port of Dublin harbor area to proceed while ensuring compliance with strict effluent discharge limits.
The presence of Tributyl tin (TBT) in the dredge was the key concern for the Environmental Protection Agency (EPA). TBT is a toxic biocide that was used in anti-fouling paints until it was banned in 2003.
Due to the tight remediation schedule, a solution was developed for our client to allow the leachate treatment plant to proceed, but with flexibility to enable the process to be altered and extended on site.
The main concern – the reliable and consistent removal of TBT down to 14 ng/l consent levels – has been tackled by executing dedicated lab trials. The key issue was to ensure that a high level of TBT removal could be continually achieved without deterioration in performance of the filtration stages over time. GAC column tests were executed and breakthrough curves have been composed. As a result an appropriate treatment scheme was developed. The plant consisted of a redundant pretreatment, using coagulation, flocculation and lamella settling, followed by continuous filtration and serial GAC filtration.
The plant with design capacity of 6.9 liter per second, has been in operation on a temporary basis for over 14 months, while consistently meeting the EPA consent levels.

Sed vitae ut elementum enim enim. Mollis pretium odio habitasse convallis. Dolor mi tortor sed dictumst ornare dignissim lacus. Senectus donec egestas odio rhoncus, et risus ullamcorper arcu porta. Et nullam elit condimentum morbi molestie quam sed ultrices risus. Diam magna id mattis sit enim nibh tellus, fringilla ultricies. Et integer ut nibh morbi potenti. Porttitor massa in suspendisse vel dignissim lorem massa non suspendisse. Sodales in fringilla facilisis consectetur turpis duis massa. Maecenas bibendum tristique vestibulum consectetur. Ornare dictum vitae, vitae non. Tincidunt dictum in pretium ac ut non pretium.
We are happy to collaborate with our clients to meet their objectives.
And we highly appreciate their feedback!

Conway Engineering were engaged by the Client to design, build and commission a turnkey solution for the treatment of contaminated leachate from dredging operations at Alexandra Basin, Port of Dublin, Ireland. The key challenges included the level of contamination, the onerous discharge standards, the site area available and the limited sampling data initially available for design.
The open collaborative approach with Brightwork allowed us to design and develop a bespoke treatment process that was optimised and extended on site to ensure compliance with the strict environmental licensing in place. This partnership resulted in successful delivery of the Client's brief to the highest standards
We are always open for queries and suggestions. Please do contact us if you have a particular question, remark or request.