WwTP Llandewi Brefi, UK
Tertiary Solids Removal
2019 -2020
Client: DCWW, UK
Keywords: Wastewater, tertiary treatment, continuous sand filter, solids removal, Fe, P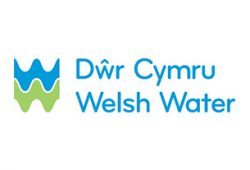 WwTP Llandewi Brefi (operated by DCWW) in the UK is a small unattended site with a capacity of 8,000 PE. Early 2020 a continuous tertiary sand filter has been implemented to initially remove suspended solids. If required a tertiary dosage of coagulants onto the sand filter feed pipeline may be added for further removal of soluble phosphorus.
The system is running in a continuous mode, which means that – irrespective of the actual feed flow to the WwTP – the tertiary filter is in operation by introducing reliable recycling feature. The continuously released wash water is routed by gravity into the head of the works. This helps in keeping the upstream works wetted in low influent flows. This allows the plant to run 24/7 with a minimum of site supervision.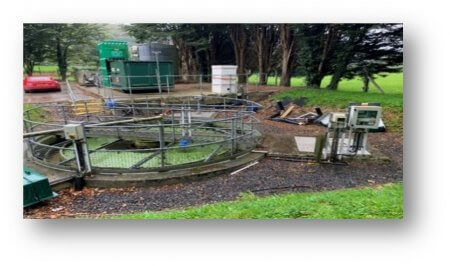 By remotely monitoring the tertiary filter using Sand-Cycle the continuous uninterrupted proper functioning is easily checked without the need of a site visit. Anomalies, if any, are directly reported and focused actions may be taken if and when required.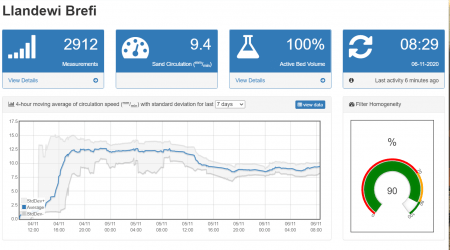 Sed vitae ut elementum enim enim. Mollis pretium odio habitasse convallis. Dolor mi tortor sed dictumst ornare dignissim lacus. Senectus donec egestas odio rhoncus, et risus ullamcorper arcu porta. Et nullam elit condimentum morbi molestie quam sed ultrices risus. Diam magna id mattis sit enim nibh tellus, fringilla ultricies. Et integer ut nibh morbi potenti. Porttitor massa in suspendisse vel dignissim lorem massa non suspendisse. Sodales in fringilla facilisis consectetur turpis duis massa. Maecenas bibendum tristique vestibulum consectetur. Ornare dictum vitae, vitae non. Tincidunt dictum in pretium ac ut non pretium.
We are happy to collaborate with our clients to meet their objectives.
And we highly appreciate their feedback!

We are operating a big tertiary filter plant consisting of 24 filter cells to remove nitrogen and phosphorus prior to effluent discharge. The plant is in operation since 2009, and in the beginning we tried to monitor the filters by using an ultrasonic sand circulation measurement tool. This did not work. After Brightwork implemented Sand-Cycle in 2016, this proved to be very useful in our day-to-day operations. We have managed to operate the filters in the most optimal way and we are very happy to use such a powerful tool.

Conway Engineering were engaged by the Client to design, build and commission a turnkey solution for the treatment of contaminated leachate from dredging operations at Alexandra Basin, Port of Dublin, Ireland. The key challenges included the level of contamination, the onerous discharge standards, the site area available and the limited sampling data initially available for design.
The open collaborative approach with Brightwork allowed us to design and develop a bespoke treatment process that was optimised and extended on site to ensure compliance with the strict environmental licensing in place. This partnership resulted in successful delivery of the Client's brief to the highest standards
We are always open for queries and suggestions. Please do contact us if you have a particular question, remark or request.