Efficient treatment processes are available to remove turbidity, solids and/or colour, to produce both process and drinking water from surface water. Coagulation – flocculation – lamella settling, direct filtration, disc and cloth filtration are applied.
Surface water quality may vary considerable. Any treatment plant handling surface water need to cope with these variations. Our solutions proved to be compact and efficient in a wide operating range.
A surface water treatment scheme is typically designed to remove any of the following parameters: turbidity, suspended solids, colour and/or nutrients. We offer reliable technologies for these objectives. 
Cost effective surface water treatment technologies are offered, which not only focus upon capital expenditures.  Operational expenditures: energy, chemical consumption, manpower requirements are considered in our solutions.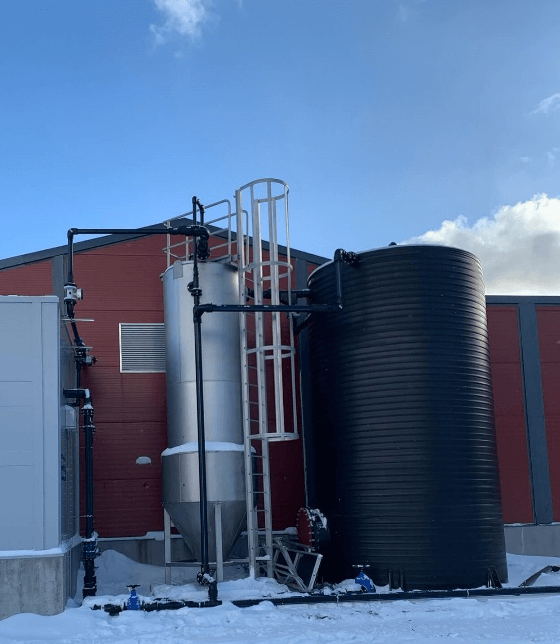 For surface water treatment the solids load typically varies considerably. The surface water quality from rivers, reservoirs, is characterized by wide ranges for turbidity, organic matter, colour and suspended solids. Also water temperature is likely to vary considerably over the year. We have developed dedicated treatment processes which take into account these variations. Processes may consist of screening – coagulation – flocculation – floc separation – filtration. In some cases a direct continuous filtration may be applied after feed screening. The continuous filtration is capable of handling higher solids loadings and may therefore be used as a single process step avoiding the need for pre-treatment by settling. In order to efficiently remove colloidal matter an in line dosing of flocculants is normally projected. 
 Settling of surface water for process water production. Often combined with coagulation – flocculation to remove turbidity, colour, suspended organic and inorganic matter.
Any required settling area can be accommodated by combining a set of standardized plate packs, fitted into a tank.
The optimum configuration will be determined on the basis of feed flow rate, solids concentration and density, settling rate, sludge volume and required effluent quality. 
An application questionnaire may be helpful for designing purposes. If appropriate dedicated settling tests may be useful.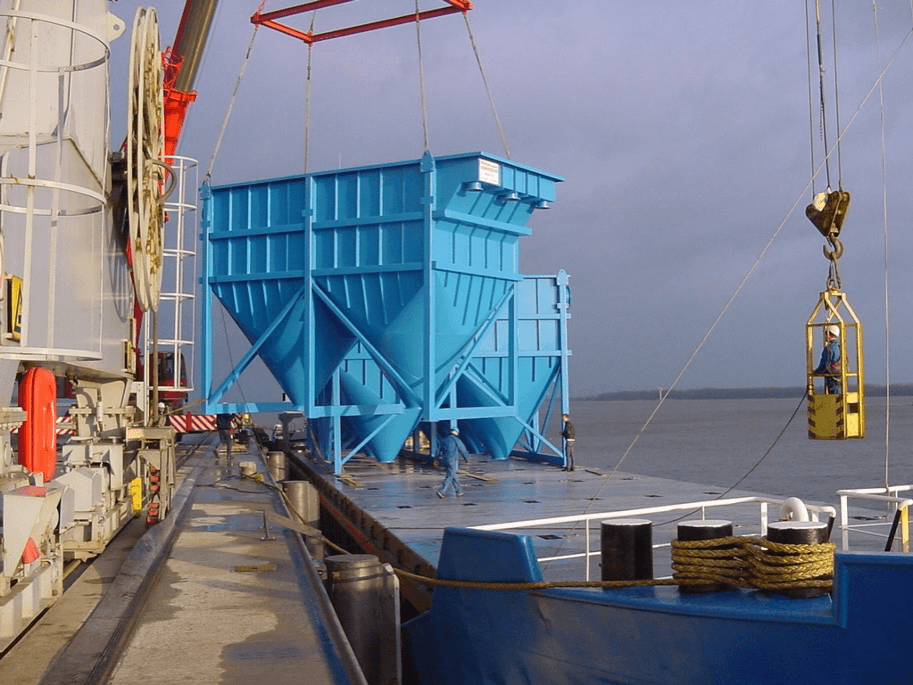 Our Unique Selling Points
Based on surface water quality characteristics the most appropriate process set-up may be selected. Fit for purpose and capable of handling feed water in the full range of water qualities. 
Reliable treatment processes
We may use a series of available treatment technologies to offer our clients the best possible and economic solution. We have developed proven coagulation, flocculation, lamella settling and direct filtration solutions. 
We are happy to collaborate with our clients to meet their objectives. And we highly appreciate their feedback!

If I have to describe Brightwork in three words, I would characterize their capabilities by: reliable, innovative and service driven. I would certainly recommend others to work with them.
Plant operator Wetterskip Fryslân WwTW Franeker

My impression of Brightwork is good, they are very skilful and knowledgeable.
Director Process & Product Development
Nordic Water Products AB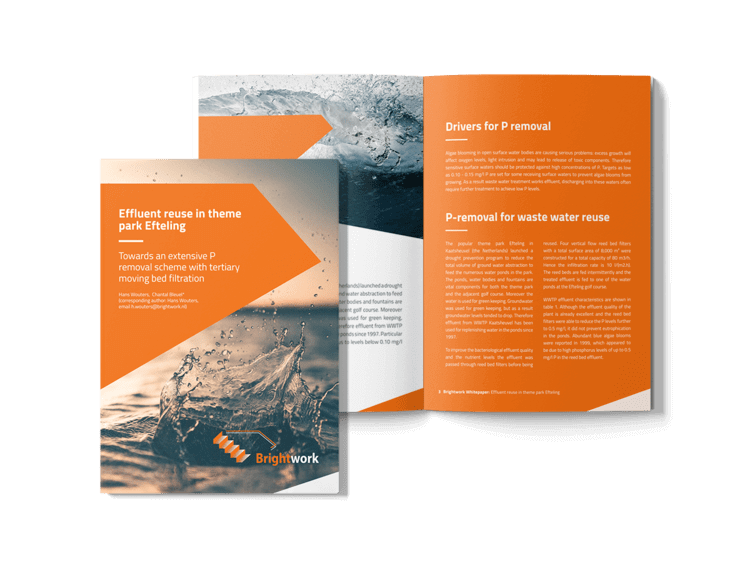 Would you like some further reading?
Please feel free to download this whitepaper ''Drinking Water Production Using continuous filtration."