We offer a wide range of waste water applications in primary, secondary and tertiary treatment processes. These processes have been widely applied. Reference data of various applications are available.
We design and build a compact treatment set-up with enough flexibility to handle feed water flows and loads in a wide operating range. With a set of modular treatment components.
With a wide range of temporary treatment equipment we may build systems with capacities from 3– 300 m3/h within a short timeframe.
Reliable Process Performance
With our vast experience we may design treatment systems suitable for meeting the effluent requirements, even at varying feed water conditions.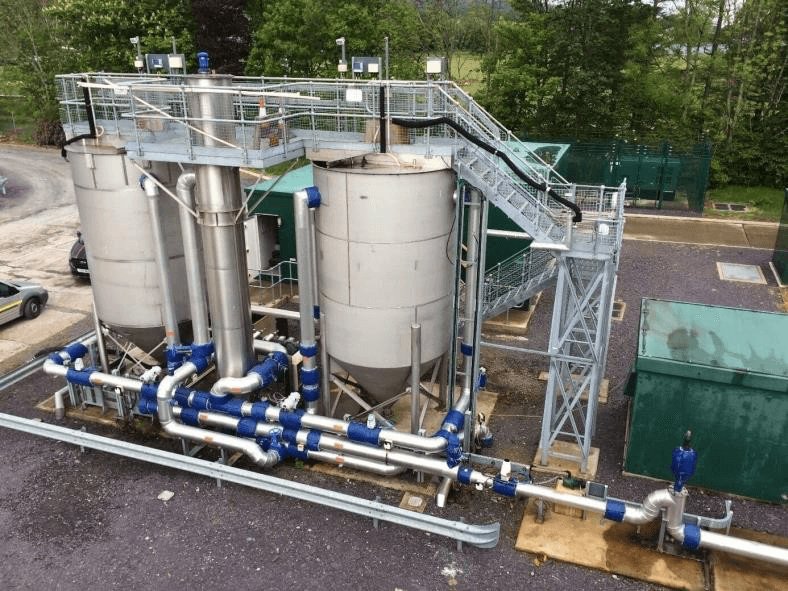 We may offer our clients dedicated services to upgrade existing treatment plants, enlarge the operating window and/or to add removal processes.
With our service level agreements we offer long term assistance, training and/or optimization services to use assets to the best of the possibilities.
Wide Range of Treatment Systems
We are familiar with a wide range of treatment systems for both primary and tertiary waste water treatment. Ranging from mixing, coagulation/flocculation, lamella settling, disc and pile cloth filtration, moving bed continuous filtration, granular activated carbon filtration and oxidation technologies.
We select the most appropriate process components to offer our clients a reliable solution.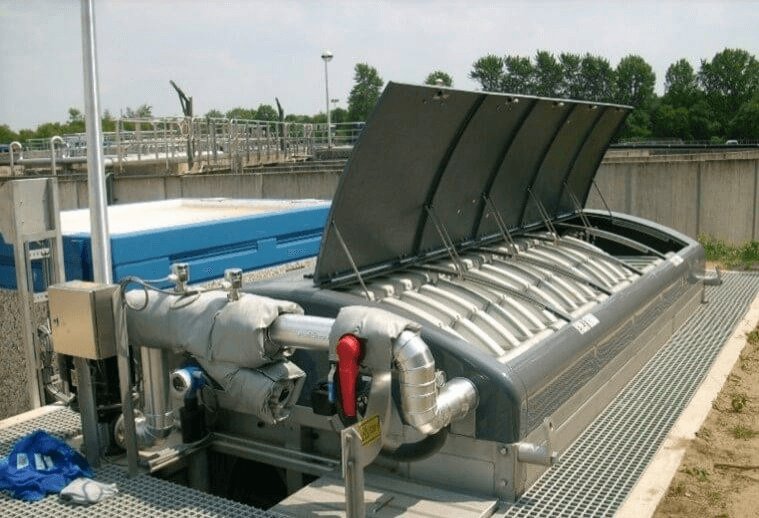 Our Unique Selling Points
Biological Nitrogen removal
Both nitrifying and denitrifying moving bed filter applications are offered to convert ammonia into nitrate and nitrate into nitrogen gas. In a compact reactor, with stable results, even at temperatures as low as 5 degrees C.
We apply primary and tertiary moving bed filtration, disc and cloth filtration to remove solids. A compact plant design often allows implementation into existing waste water treatment plants. With a small footprint.
Both soluble and particular phosphorus is effectively removed physically and chemically. Depending on the speciation of the phosphorus present a coagulant is dosed for flocculation of the soluble phosphorus. Effluent criteria as low as 0.10 mg/l total phosphorus are reached.
Removal of micropollutants
We are using efficient technologies for removing micropollutants, combining adsorption, filtration and biodegradation.
We are happy to collaborate with our clients to meet their objectives. And we highly appreciate their feedback!

"We are operating a big tertiary filter plant consisting of 24 filter cells to remove nitrogen and phosphorus prior to effluent discharge. The plant is in operation since 2009, and in the beginning we tried to monitor the filters by using an ultrasonic sand circulation measurement tool. This did not work. After Brightwork implemented Sand-Cycle in 2016, this proved to be very useful in our day-to-day operations. We have managed to operate the filters in the most optimal way and we are very happy to use such a powerful tool."
Plant Operator Wetterskip Fryslân WwTW Franeker

"Both our waste water treatment plants Wijlre and Simpelveld use tertiary continuous sand filters to remove solids, nitrogen and phosphorus. In this way we manage to discharge good quality effluent onto our surface water bodies. With Brightwork's Sand-Cycle tool, implemented at both works we are better in control of our tertiary sand filters, enabling us to react pro-actively in case of any issues. It definitely contributes to a smooth day-to-day operation, while discharging good quality effluent."
Innovation Manager
Waterschapsbedrijf Limburg WwTWs Wijlre
Simpelveld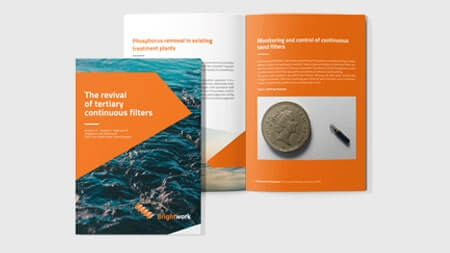 Would you like some further reading?
Please feel free to download these whitepapers 'RFID technology as cost-effective real-time process monitoring and control tool  in continuous sand filters: two case studies".